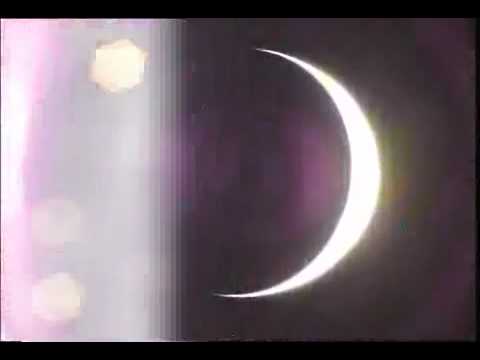 A 24 hour time lapse from the webcam mounted on DISH Network's EchoStar 11 Satellite in geostationary orbit 22,000 above the Pacific.
For some reason today, I can't help but be reminded of the old joke: What did the Zen monk ask the hotdog (tofudog?) vendor? "Make me one with everything." OK, so 1/1/11 won't be the only "all one" date of 2011.  We'll also be treated to 1/11/11, 11/1/11 and 11/11/11. But I'm feeling particularly reflective today, contemplating the universe, as it were, so bear with me.
Dropping my wife off at the airport this morning after a whirlwind visit– she's started a new job in Geneva and came back for a week– we both pondered what's in store for us individually and collectively in the year ahead.  One never knows… but there are promising signs that this year's "out of the old and in with the new" may lead to some much anticipated and needed breakthroughs.
Individually, my wife and I are struggling to resolve the "two body" problem– having one person living in one place, the other in another place.  Couples deal with separation all the time, but it doesn't make it any easier.  It's not clear how we will resolve our particular problem, but we're are intent on finding a solution.
Collectively, we as a society need to make substantially more progress in addressing the climate and energy "problems" that are inherently interwoven with the global economy's reliance on fossil-fuel driven economic growth. Those of us committed to improving climate and energy literacy with the goal of helping prepare this and future generations to make informed, evidence-based decisions need to scale up our efforts on national and international scales.
Many of the climate literacy/education projects funded in the US by NSF, NASA and NOAA in particular will begin to hit their stride in the coming year, and momentum is building on the development of Essential Principles of Energy that the Department of Energy is helping spearhead. But more can and should be done internationally to address the massive illiteracy and lack of understanding of the scale and scope of the climate, energy and related global change issues the world is facing.
We used to get DISH TV and often the best thing on was Channel 212 which showed a live image of Earth from 22,000 miles in space via a camera on the EchoStar 11 Satellite.  The best time to watch was usually mid-day or early afternoon when, from Colorado, the Earth appears in more or less full disc; other times of day the glare of the sun or descent of darkness on the Western Hemisphere make for less dramatic images.
But seeing Spaceship Earth, the Blue Marble, the Home Planet, the Third Rock from the Sun, whether in real time or in one of the iconic images of the globe from space, is always a powerful reminder that we're all in the same boat, we're all connected, we're all, dare I say, one.  And it's not just the nearly seven billion human beings who are afloat this beautiful planet, but also the other species of the biosphere that we depend on, the water that flows through our bodies and connects us to the rest of the hydrosphere.
But while are all one in sharing the same finite resources, the sharing hasn't been and perhaps never will be equal; roughly one billion of us are primarily responsible for the bulk of the global change occurring on the planet, and we– the same billion people– need to take responsibility toward preserving and protecting the ecosystems that sustain us as a planet.
Not everyone agrees with this analysis– that the one billion of us who account for the vast majority of the greenhouse gas emissions and related global change have an inherent responsibility to minimize our impacts on the planet and help those billions of people who live on pennies or dollars a day. Personally,  I think we have a moral and practical responsibility to do both.  Minimizing impacts is just basic conservation, whether of energy or of life.  As Ben Franklin would remind us: "Waste not, want not."
As for extending a hand to those most in need and most vulnerable?  I've met well known climate scientists who told me in effect "we'll never help people get out of poverty, it's not our responsibility, and it distracts us from dealing with climate change." But I beg to differ. We are our brothers' and sisters' keepers, and the "solution" to the current climate and energy "problems" lie in large measure in addressing equity and access issues.
Knowing how to genuinely help requires actually finding out what people's needs really are, as Paul Polak has done over many years.  But to begin with, we can support and initiate efforts to deliver renewable energy to those who can leap-frog into a cleaner energy future and skip the fossil-fuel industrialization and development phase.  (During a visit to Jalapa, Nicaragua this fall, we learned that while many villages lack basic clean water and have virtually no waste water treatment, cell phone penetration in the villages in nearly 100,000, and reception everywhere was excellent. The people still need basic water and sanitation, but they felt empowered by being able to jump into the 21st Century.)
Years ago a friend of mine went to an old Chinese man who was an acupuncturist for a problem with his back.  The Chinese man put needles in my friend's legs and arms, and my friend said, "But my pain is in my back."  The Chinese man explained "Whole body connected.  See for yourself!"
All is one.  See for ourselves.