Cooperative Institute for Research in Environmental Sciences
Cooperative Institute for Research in Environmental Sciences at the University of Colorado Boulder
Peter Molnar, 1943-2022
CIRES, Geological Sciences, CU Boulder mourn loss of exceptional scholar who inspired greatness
Peter Molnar pointing in frosty wind-torn Tibet.
- Zhang Peizhen, Molnar's former Ph.D. student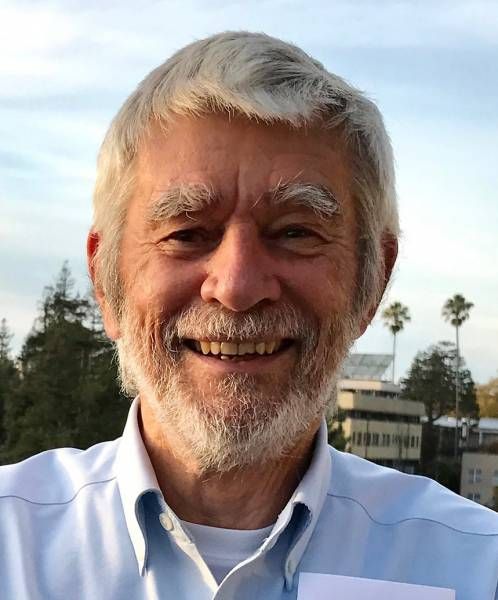 Peter Molnar. Photo courtesy of Roland Bürgmann
Renowned geophysicist Peter Molnar—a Distinguished Professor of Geological Sciences at CU Boulder, a Fellow of CIRES, and recipient of some of the most prestigious awards in his field—died yesterday. He was 78 and leaves behind not only family and friends, but academic colleagues throughout the world deeply saddened by their loss. 
"Your impact on the department and the scientific community are immeasurable," Bob Anderson, Chair of the Geological Sciences Department and a Distinguished Professor himself, wrote in a note shared with Molnar before his death. "Simply put, you have been our conscience."
An early pioneer of plate tectonics, Molnar's research often focused on the physics of the solid Earth, including mountain formation. Shortly before joining CU Boulder, Molnar realized that the appearance of the Tibetan plateau tens of millions of years ago must have influenced Earth's past weather and climate, and he began assembling teams of colleagues from diverse fields who might work together to better understand the complex intersections of the solid earth, its oceans and atmosphere. 
"His modus operandi was always to identify the next most important problem perceived to be arresting the future progress of Earth science," said Molnar's longtime colleague Roger Bilham, also a CIRES Fellow and an emeritus professor of Geology. "He instilled this notion in his students and in his colleagues." 
"What an honor it was to have known you and worked with you, Peter," one of his former Ph.D. students, Lina Perez-Angel, wrote in a tribute on Twitter. "I am going to miss you everyday. We lost a wonderful human and scientist." "What is the most important question?" she added, referencing the phrase she and many others heard often from their mentor.
After earning his Ph.D. from Columbia University's Lamont-Doherty Geological Observatory in 1970, Molnar worked as a postdoc at the University of California San Diego and as an exchange scientist in the USSR. He became a professor at the Massachusetts Institute of Technology in 1974, and then stepped down from the faculty position in 1986 to become a senior research associate there. In 2001, he accepted an appointment as a Professor in the Department of Geological Sciences and Fellow of CIRES at CU Boulder. 
In 2014, the Royal Swedish Academy of Sciences awarded Molnar the Crafoord Prize in Geosciences—an honor given only once every four years—for his field-changing contributions to the understanding of global plate tectonics, including the deformation of continents and the structure and evolution of mountain ranges. 
A few years later, the Geological Society of America lauded him with an International Distinguished Career award, writing: "With stunning breadth and clarity, Peter Molnar has revolutionized our understanding of the mechanisms of and controls on Earth's geologic evolution during the past several hundred million years."
Anderson said several pieces of advice from Molnar have long inspired his career: "Choose important problems. Work with good people. Support those who have fought against all odds." 
Bilham will miss being in the field with his colleague. "He loved walking in the mountains, in snow or sunshine. He loved music. He loved science," Bilham said. " We all loved him for all of this, and we shall miss him." 
Please read more about Peter Molnar's research from Geological Sciences.
Recent News