Cooperative Institute for Research in Environmental Sciences
Cooperative Institute for Research in Environmental Sciences at the University of Colorado Boulder
Mike Willis
Assistant Professor of Geological Sciences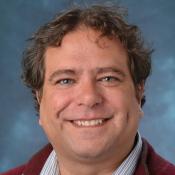 Research Interests
I am an assistant professor of geodesy and remote sensing rostered in the department of geologcial sciences. I an expert on time-varying topography. I blend fieldwork with geodetic and remote sensing tools, and big-data to answer questions about the contribution of land based ice to sea level change, geodynamics, the evolution of megacities and landslides, earthquakes and volcano hazards. I am focused upon how problems scale both spatially and temporally and how computer vision algorithms can be applied to geophysical problems. I've published more than 30 peer reviewed papers on a wide range of subjects and was central to the success of the ArcticDEM project. Products from ArcticDEM have been downloaded more than 7 million times and resulted in more than 70 papers. I've worked for 13 field seasons on GNSS geodesy projects in polar regions and designed the network configurations and the equipment for POLENET and GNET. I enjoy collaborations and answering big societally relevant questions.
Current Research
My students and I are currently working on projects looking at:
Inundation threats at coastal cities around the globe.
Surface elevation changes of glaciers and ice sheets.
The elastic response of the crust to load changes.
Calibration and validation of satellite laser altimetry.
Automatic identification of post-earthquake landslides.
Leveraging machine learning and computer vision to understand volcanoes and landslides
Tsunami warning systems and GNSS reflectometry.
Research Categories
Climate and Weather, Cryosphere, Solid Earth
Invalid date
to
Invalid date -
---
Sponsors
Invalid date
-
Invalid date
P.I.(s)
---
About CECA
CECA connects and creates a supportive environment for graduate students and postdocs who come from various academic units to do research in CIRES.