Cooperative Institute for Research in Environmental Sciences
Cooperative Institute for Research in Environmental Sciences at the University of Colorado Boulder
Janet Machol
Senior Research Scientist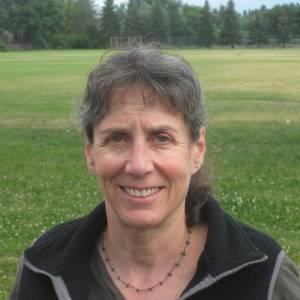 Education
PhD, Applied Physics, Cornell University, 1993
BA, Physics and Mathematics, UC Berkeley
Research Interests
Research Interests:
Improved ultraviolet and X-ray solar irradiance measurements
Impacts of solar variability on the Earth's upper atmosphere
Methods to retrieve exospheric density from solar observations
Development of real-time auroral forecasts
Current Research
I lead our solar irradiance team which works on both the development, calibration and validation of solar irradiance data products for operational space weather and scientific uses as well as space weather research. In particular, our group focuses on measurements from the Extreme Ultraviolet and X-ray Irradiance Sensors (EXIS) aboard the NOAA GOES-R satellites as well as instruments aboard earlier GOES satellites. Scientific GOES data products are available here. I am also the CIRES lead for the NOAA NCEI space weather team.
Upper atmospheric density has major impacts on satellite operations due to satellite drag, but is not well measured. To help improve these measurements and understanding of this region, I lead a project to investigate a new method to determine exospheric hydrogen (H) density measurements from solar extreme ultraviolet observations and to examine the relationship between space weather and the H density distribution.
Prior to joining CIRES/NOAA NCEI, I worked in the CIRES/NOAA CSD atmospheric lidar group where I developed an automated tropospheric water vapor lidar. I also participated in the development and field deployments of other atmospheric lidars. My PhD work involved the development of femtosecond lasers and time-resolved studies of semiconductor nanocrystals. 
Research Categories
Atmosphere, Space
Honors and Awards
1995: National Research Council Postdoctoral Fellowship
2013: US Department of Commerce Certificate of Appreciation (team award)
2014: NOAA NGDC Customer Service Excellence Award (team award)
2016: NOAA/NCEI CCOG Team Member of the Year Award (team award)
2017: CIRES Gold Medal to match NASA Group Achievement Award (team award)
2019: GOES-R Program 'Unsung Hero' Award
2020: CIRES/ NOAA Administrator Award for GOES-R team (team award)
Invalid date
to
Invalid date -
---
Sponsors
Invalid date
-
Invalid date
P.I.(s)
---
About CECA
CECA connects and creates a supportive environment for graduate students and postdocs who come from various academic units to do research in CIRES.