Cooperative Institute for Research in Environmental Sciences
Cooperative Institute for Research in Environmental Sciences at the University of Colorado Boulder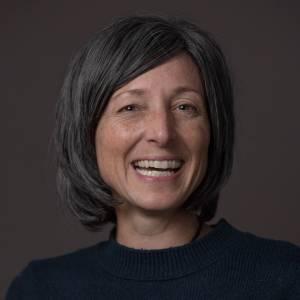 Education
Ph.D. in Biological Sciences, Stanford University, 1996
Research Interests
I lead a small team that does all things communications for this world-class environmental research institute, from external media engagement and web content to internal administrative newsletters. I believe in the power of communications to support a culture of research excellence.
I've been writing about science and the environment for lay audiences for several decades now, since finishing a PhD about the behavioral ecology of the invasive Argentine ant (yes, for real). I have worked as a staffer and as a freelancer for magazines such as Earth, Genome, Cure, and CNN Environment. Before leaving journalism, I mostly wrote for newspapers: the Dallas Morning News, the Boulder Daily Camera, and the Denver Post. The scramble to cover several stories a week—on black holes, poorly behaved bears, innovative ways to fight cancer—was a good fit for someone who has always been curious about everything. And so is CIRES: the research here is diverse and endlessly fascinating and important.

Current Research
Communications support, including internal and external comms, newsletters, media engagement, government relations, social media, multimedia, award nominations, and more.
Research Categories
Administrative Support
Invalid date
to
Invalid date -
---
Sponsors
Invalid date
-
Invalid date
P.I.(s)
---
About CECA
CECA connects and creates a supportive environment for graduate students and postdocs who come from various academic units to do research in CIRES.