Cooperative Institute for Research in Environmental Sciences
Cooperative Institute for Research in Environmental Sciences at the University of Colorado Boulder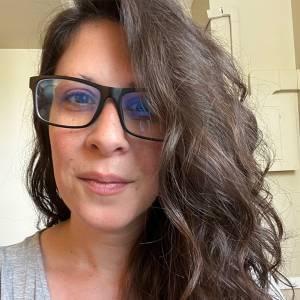 Education
Master of Science, Tulane University, 2007
Bachelor of Science, Tulane University, 2006
Research Interests
Lauren Lipuma has been a science communicator for the past ten years, focusing mostly on writing, editing, graphic design, and video production. Lauren's science communication work has taken her all over the world, from the jungles of Costa Rica to the craggy cliffs of Tasmania and even to the southernmost continent itself: Antarctica. 
Before joining CIRES, Lauren served as editor of The Antarctic Sun, the U.S. Antarctic Program's official news site. She also helped launch the American Geophysical Union's podcast Third Pod from the Sun and wrote for monthly medical magazines EyeWorld and Ophthalmology Business. Her video projects have been featured in The Washington Post, USA Today, and even on The Late Show with Stephen Colbert. 
Before switching to science communication, Lauren worked in a top infectious disease laboratory in New York where she did extensive research on the bacteria that make up our poop. Lauren has bachelor's and master's degrees in biomedical engineering from Tulane University and is a past president of the DC Science Writers Association. 
Lauren's favorite piece of science writing is Brian Doyle's essay Joyas Voladoras. In her spare time, you can often find her hiking Colorado's Front Range, rehabbing old furniture, or repeatedly trying (and failing) to learn the ukulele.
Current Research
At CIRES, I work on communicating our NOAA-funded work to the press and public. I create videos and graphics to highlight CIRES research and assist with general communications for the instititute. I also help train CIRES scientists to communicate their work to peers and lay audiences. 
Research Categories
Biology and Ecosystems, Administrative Support
Lauren Lipuma at Allan Hills
Lauren helps researchers load Antarctic ice cores onto a Twin Otter from the harsh locale of Allan Hills.
Invalid date
to
Invalid date -
---
Sponsors
Invalid date
-
Invalid date
P.I.(s)
---
About CECA
CECA connects and creates a supportive environment for graduate students and postdocs who come from various academic units to do research in CIRES.