Cooperative Institute for Research in Environmental Sciences
Cooperative Institute for Research in Environmental Sciences at the University of Colorado Boulder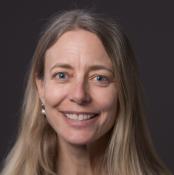 Education
Williams College
University of Montana
Research Interests
I work on a small team that maintains web applications on InsideCIRES. For general CIRES employees, we create applications such as the ASA reporting tool and the Proposals tool. For CIRES administrative groups, we maintain applications that help track personnel, publications, expenditures, and so on. Before working for CIRES IT, I worked as a NOAA Affiliate in the NCEI group.  
Research Categories
Administrative Support, Technical and Computer Support
Invalid date
to
Invalid date -
---
Sponsors
Invalid date
-
Invalid date
P.I.(s)
---
About CECA
CECA connects and creates a supportive environment for graduate students and postdocs who come from various academic units to do research in CIRES.