Cooperative Institute for Research in Environmental Sciences
Cooperative Institute for Research in Environmental Sciences at the University of Colorado Boulder
Nate Campbell
IT and Operations Director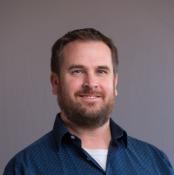 Education
University of Colorado Boulder, Bachelor of Science
Research Interests
My fascination with technology ignited at the age of seven, sparked by our family's acquisition of a Gateway 486DX Computer. This early encounter set me on a path that saw me dedicating countless hours in the 90s to enhancing our family's internet connection and solving challenges like getting a NASA rocket launch video to play on Windows 3.11. This achievement was a turning point, demonstrating the immense potential of computers and fueling my passion for a career in Information Technology.
Upon graduating with a Computer Science degree from the University of Colorado in 2006, I transitioned into a pivotal role within the Department of Chemistry and Biochemistry. Leading an IT team, I ensured seamless desktop and instrument support, bridging the gap between technology and scientific progress.
In 2015, I took on a new challenge – overseeing the CIRES IT group, known as CCF (CIRES Computing Facility). This role evolved to include management of the CIRE Operations group in 2019. Collaborating with an exceptional team, we offer a spectrum of services from IT support and facility management to customized application development and intricate research package design. This comprehensive support empowers CIRES' mission to make meaningful contributions to our planet.
I'm honored to enable the endeavors of CIRES' scientists and staff, who share my commitment to positive change. The privilege of aligning my technical expertise with their groundbreaking work is a constant source of inspiration, propelling us toward a brighter future.
Research Categories
Administrative Support, Technical and Computer Support
Invalid date
to
Invalid date -
---
Sponsors
Invalid date
-
Invalid date
P.I.(s)
---
About CECA
CECA connects and creates a supportive environment for graduate students and postdocs who come from various academic units to do research in CIRES.