Cooperative Institute for Research in Environmental Sciences
Cooperative Institute for Research in Environmental Sciences at the University of Colorado Boulder
Rodney Viereck
Research Scientist (part time)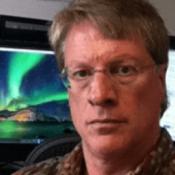 Education
Ph.D. Space Physics, University of Alaska, Fairbanks
Research Interests
Understanding the impact of space weather on the terrestrial environment.
Current Research
Modeling and forecasting the aurora and maintaining the aurora forecast product for the SWPC web page. Improving the utility of the solar extreme ultraviolet and x-ray data from the space weather instruments on the NOAA GOES Satellite. Observing and modeling Earth's exosphere. Public outreach.
Invalid date
to
Invalid date -
---
Sponsors
Invalid date
-
Invalid date
P.I.(s)
---
About CECA
CECA connects and creates a supportive environment for graduate students and postdocs who come from various academic units to do research in CIRES.