Cooperative Institute for Research in Environmental Sciences
Cooperative Institute for Research in Environmental Sciences at the University of Colorado Boulder
Stephanie Maltarich
(She/Her)
Science Writer and Content Producer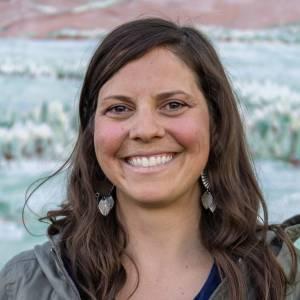 Research Interests
As a Science Writer & Content producer for CIRES, I have the pleasure of diving into the exciting and seemingly never ending environmental research taking place at the instititue. Whether I'm digging deep into a complex research study or highlighting a person doing extraordinary things in a far corner of the world, my current list of stories is constant— and always growing. In addition to writing stories for CIRES News, I compile audio features from a day spent in the field with CIRES researchers that we share with small radio stations in Colorado. Internally, I manage weekly and monthly newsletters, help researchers train and prepare for media engagement, and collaborate with other communicators across CU Boulder. 
After completing a masters degree in Environmental Studies and Writing from the University of Montana, I spent three years working as a freelance audio and print journalist. My stories could be seen and heard on a variety of platforms, including The Colorado Sun, Colorado Public Radio, NPR, Climate One Podcast, Dirtbag Diaries, and Alaska Public Media. I was happiest reporting stories in the field with environmental scientists, and CIRES allows me to focus on this every day. I'm thrilled to continue the work of highlighting the excellent people and science.
Current Research
Communications support, including internal and external comms, writer for CIRES News stories, audio story producer, newsletter writer and editor, media engagement, and social media. 
Honors and Awards
2023: Society of Professional Journalists Top of the Rockies: First Place Climate Reporting
Invalid date
to
Invalid date -
---
Sponsors
Invalid date
-
Invalid date
P.I.(s)
---
About CECA
CECA connects and creates a supportive environment for graduate students and postdocs who come from various academic units to do research in CIRES.