Cooperative Institute for Research in Environmental Sciences
Cooperative Institute for Research in Environmental Sciences at the University of Colorado Boulder
Wednesday, April 13, 2022
New polar science early career community office launches at CU Boulder
PSECCO a hub of resources, opportunities, and funding
Scientists traversing Lower Curtis Glacier in the North Cascades, Washington, United States, to take snow depth measurements for mass balance calculations.
- Jason Kim
As Earth's poles are transforming, with climate change warming the Arctic, sea ice melting and glaciers rapidly retreating, a new community office to support the next generation of polar scientists is opening its doors at CU Boulder. The Polar Science Early Career Community Office (PSECCO), funded by the NSF and housed by CIRES and INSTAAR, will provide training opportunities, resources and funding to support and help build a community of polar early career scientists in the United States.
"PSECCO is all about elevating early career groups and organizations that already exist, and helping to build a sense of community and belonging," said Mariama Dryak, the new director of PSECCO, an early career glacier scientist and member of CIRES Education & Outreach. "CU Boulder is home to many world-class experts doing research in the polar regions. The advantage of the office being hosted on this campus is that we can leverage that knowledge to support early career researchers across the country."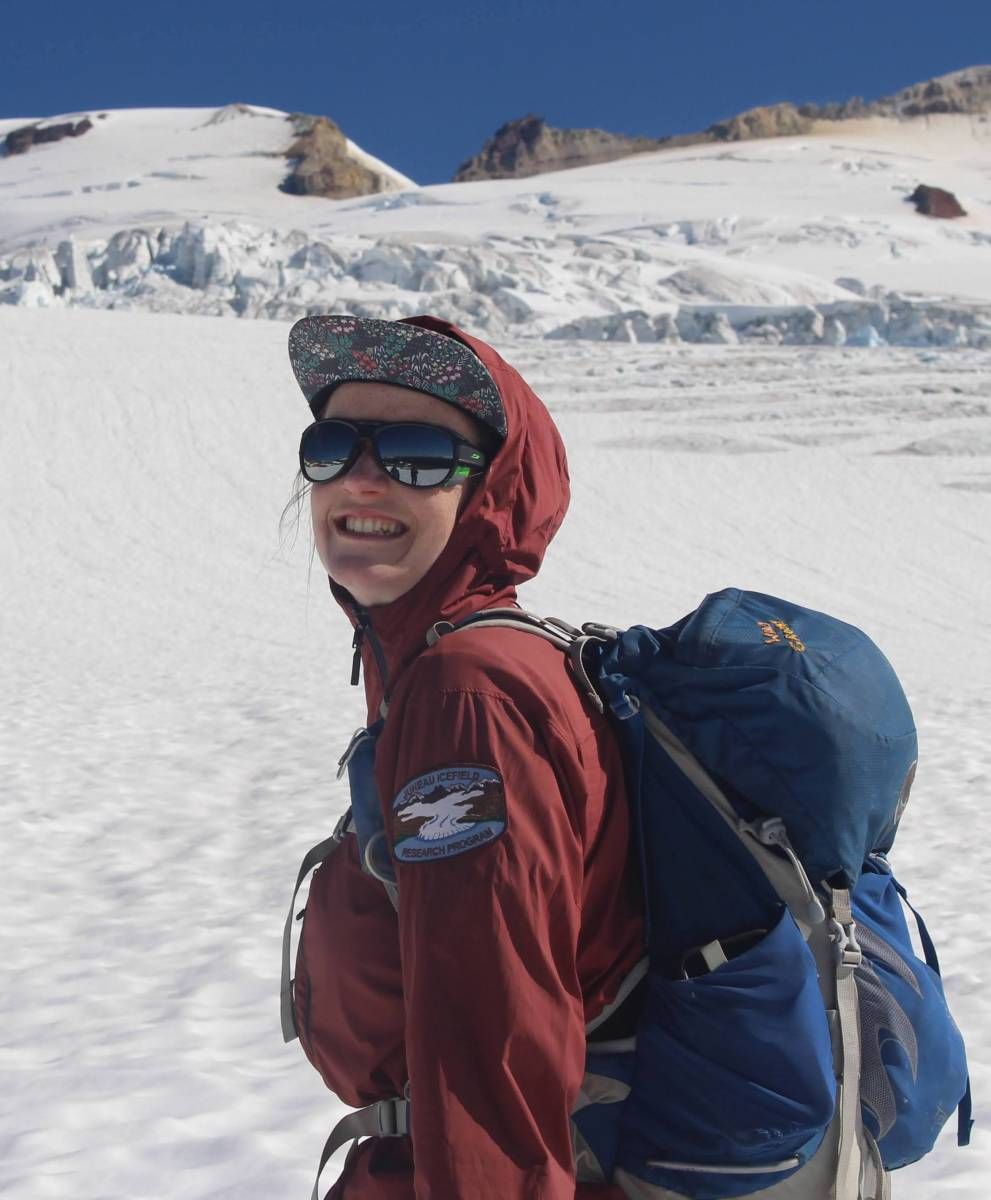 Mariama Dryak doing fieldwork on Easton Glacier, Mount Baker (Kweq' Smánit, Kwelxá:lxw, Kwelshán, Teqwúbe7) in Washington with the North Cascades Glacier Climate Project in 2020.
Since taking the helm in February 2022, Dryak has been working with the PSECCO leadership team to create a vision for the future of polar sciences. Now, she and her team are implementing those ideas. "We want PSECCO to be a hub for resources, opportunities and funding for early career researchers to support their work in making the polar sciences a more accessible, safe and inclusive space," she said.
The new office will offer career development opportunities and provide support for U.S.-based early career researchers in leadership roles and funding for belonging, accessibility, justice, equity, diversity and inclusion (BAJEDI) initiatives. PSECCO will also host community building and networking events that will connect early career researchers from different disciplines and volunteer organizations and with existing networks of polar scientists. 
PSECCO will be supported by an advisory board consisting of polar scientists and educators from across campus, including CIRES, INSTAAR, NSIDC and the NOAA Physical Sciences Laboratory. Four early career scientists from universities and institutes across the country will also serve on the advisory board—applications for these paid positions opened this week and are due by May 16th. 
"Together, we want to work toward cultural changes and shifts that will make the polar sciences accessible, and a place within which people—no matter their background—feel supported, productive and that they have a place in the polar science community," Dryak said. 
PSECCO will host its first two community meetings for polar early careers scientists and the wider polar community on May 3rd at 1pm MT and on June 9th at 11am MT. For more information about the office, including upcoming events, please visit psecco.org. 
Contacts
Recent News